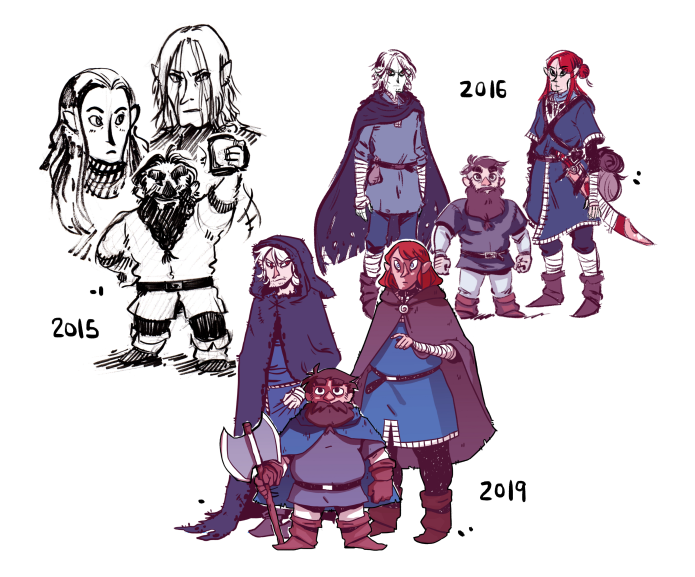 Inspired by an unfinished role playing campaign played over a year with a group of friends, the first panels of Sun's Blade were born as a 15 pages pilot in May 2016. Those pages were revealed to the public eye 6 months later as the official webcomic was reworked and launched.
Since March 8 2017, Sun's Blade is updated online every two weeks. And then it took a long vacation after the end of chapter 4 last published in June 2020…
Chapters 1 and 2, along with a 12 pages long bonus chapter, have been published in a first physical book in 2019: Sun's Blade, book 1: the castaway.
Synopsis: After the ship on which they were travelling crashed, Anaïs, Wilhem and Fritz are stuck on an unknown snowy island. They then journey on the lands in hope of finding anyone or anything that can help them find their way back home.
About the author
Jessi lives in a very cheap basement flat in Rosemont, Montreal, with their cat Zviane (not to confuse with the comic author). He works full time as a storyboard artist in an animation studio and makes comics whenever they can.
Contact